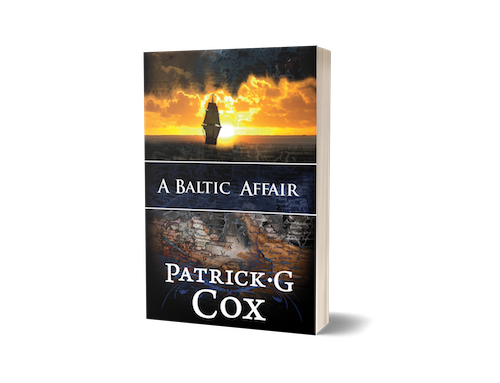 The Napoleonic naval war at sea has inspired many tales of the sea, the men and the ships involved. A theatre that usually receives little attention is the Baltic. Britain's trade with the Baltic nations was, until 1809, by far the largest source of Briatin's wealth and power as a trading nation. But it was always at risk, which is why the British maintained a large squadron and then a Fleet in those waters to protect their interests. Denmark's joining Napoleon's alliance was a disaster, because the Danes and their fleet controlled the entrance to the Baltic. The threat by their fleet was removed at the Battle of Copenhagen, but now they turned to building masses of small, oar and sail propelled 'gunboats' and almost brought trade to a standstill. Once Napoleon imposed his "Continental Blockade" of British goods and Trade in 1809, the trade began to decline. By 1812 it was less than 20% of the value traded in 1809.
Throw in the complicated and ever changing 'alliances' with the North German kingdoms, Duchies and Principalities, Russia, Sweden (at one point technically "at war" with Britain, but still allowing the British to use Gothenburg as a base ...) and others and you have the background to this story.
Book Description:
Captain Petroc Gray, commander of the ship-rigged sloop of war, HMS Kestrel, is drawn into diplomacy, intrigue, and espionage when he rescues the Freiherr von Dieffenbach and his family off the island of Rügen in the Baltic. The Freiherr is an important and valuable connection in the struggle to beat the Napoleonic Continental blockade of British trade, and his daughter, Silke, is a delightful young woman with a quick wit, brilliant intelligence, and a keen eye for observing the events unfolding around them. The ever-changing political alliances of the Northern European and Scandinavian states—war, sea battles, storms, death, and Napoleon's "hundred days" leading to the defeat at Waterloo—all conspire to frustrate Petroc's intention to seek Silke's hand in marriage, right to the last. But Petroc isn't one to be easily defeated, whether he is navigating the open seas or matters of the heart, and Silke stands bright and strong in his life like a beacon in a safe harbour.
Print book ISBN: 9780984668595
Ebook ISBN: 9780988704800
Categories
Fiction: Historical
Fiction: Sea Stories
Fiction: War and Military
Key words
Naval History, Baltic Fleet, Continental Blockade, Napoleonic War at sea, Baltic Trade, Hanseatic League, Hanseatic Cities.